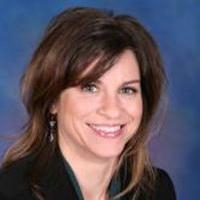 Latest posts by Dr. Marina E. Kade
(see all)
Have you ever felt treated differently because you couldn't hear? Has your hearing health affected your job or how people treat you when you're out? The Americans with Disabilities Act (ADA) fights for the rights of people with disabilities, including those who are deaf or hard of hearing. This includes people with hearing loss.
A history of the Americans with Disabilities Act
The story of the ADA began a long time ago in cities and towns all over the United States when people with disabilities started to fight against social barriers that kept them out of their communities and when parents of children with disabilities started to fight against their children being left out and put in separate places. Frustrated at the lack of equal opportunities, local groups were set up to fight for the rights of people with disabilities and promote more independent living among these groups. This movement fought against the idea that people with disabilities must live in institutions. Instead, it fought for and gave services to help people with disabilities live in the community.
Finally, congress took notice, and The Americans with Disabilities Act was signed into law in 1990 to ensure that all Americans with disabilities have the same rights. Equal treatment means everyone has the same right to education, jobs, and other opportunities. The ADA also protects people who are deaf or hard of hearing.
Your rights when job hunting
Under the ADA, employers must treat all applicants the same, even if some have disabilities that can't be seen. For example, the employer can't ask you during the job interview if you have hearing loss or make you take a hearing test before giving you a job. They can ask you questions about how well you can do the job, such as about your communication skills and safety concerns.
Your rights when you're on the job
Did you know it's your employer's job to ensure you have what you need? Suppose small changes can be made to help you do your job well, like moving your desk away from a noisy area, having a sign-language interpreter at meetings, or putting up flashing lights as safety warnings. In that case, your employer must make these changes. But they don't have to make significant changes and probably won't do a major renovation to help you hear better.
Workplace hearing protection
If you work in a noisy place, it is your employer's responsibility to ensure that you have the proper hearing protection. The Centers for Disease Control and Prevention estimate that workers' compensation for preventable hearing loss costs about $242 million annually. Your employer is responsible for giving you hearing protection, but it's up to you to ask for it and always protect your hearing in dangerously loud places of work.
Your rights when using public buildings
.
Did you know that you have the same right to access public buildings in the same way as other people? If you're in a big theatre, you should be able to get help like closed captioning or a device to help you hear. Museums must also give people who have trouble hearing a device to help them hear. You can also ask for help in courtrooms, conference rooms, concert halls, convention centres, public transportation hubs, hospitals, and other places.
Don't forget to advocate for your rights.
Most employees, staff, and business owners want to do what they can to include you in the community, keep you safe, and ensure you can get the services you need. Most people will be happy to help or make accommodations for you, so don't be afraid to ask for what you need.
How to treat hearing loss
Knowing your rights is integral to living a happy, healthy life, but getting hearing aids is the best thing you can do if you have hearing loss that isn't being treated. These high-tech gadgets are like tiny computer chips that will change your life and make it easier for you to talk, work, and be a part of your community. Contact us today to get started.