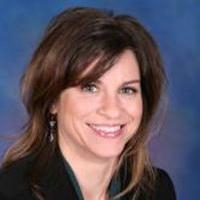 Dr. Kade graduated from the Pennsylvania College of Optometry and Audiology earning her Doctorate in Audiology in 2002. Her undergraduate and graduate degrees were completed in December, 1990 from Central Michigan University, in Mt. Pleasant, Michigan. She received her Certificate of Clinical Competence in Audiology from the American Speech-Language-Hearing Association in June of 1991. Dr. Kade served as a member of the Board of Director's for the Michigan Academy of Audiology from 2000 – 2002. She is also a member of the American Academy of Audiology, and the American Doctors of Audiology. She is Board Certified by the American Academy of Audiology.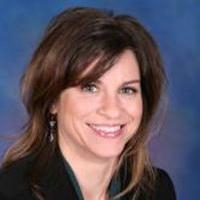 Latest posts by Dr. Marina E. Kade (see all)
Hearing aids help people with all sorts of hearing loss. The challenges they face can vary dramatically. Compounding the issue are the different ways that solutions can be offered. One technology is providing revolutionary options and promises to continue to innovate.
An Overview of AI for Hearing Aids
Hearing aids are not what they used to be. No one would expect them to be. The modern hearing aid is connected via Bluetooth to a user's smartphone. This means that it is already using a computer. It also probably has the capacity to make use of AI technology. Unfortunately, hearing aids tend to lag behind current technologies.
Maybe the reason is that the array of sounds that human hearing deals with on a daily basis are much more complex applications than developers are accustomed to solving for. This is one of the most compelling reasons to advance the technology for hearing aids. It is AI that cannot only make sense of all this data, but bring it together for practical applications. With AI, hearing aid users will finally have the type of custom experience that can uniquely pair with an individual's auditory prejudices.
Challenges
While the challenges that face developers of hearing aids are immense, they are not insurmountable. AI solutions for real sound environments are advancing at a rapid pace. For example, signal processing can make highly complex decisions about a situation at a particular time. AI enables developers to transition diagnostics for human problems rather than programming bytes of information. This enables health professionals, patients and loved ones to contribute to the end solution that they will directly benefit from.
Solutions
AI solutions for hearing aids will be ongoing for some time. Some of the recent breakthroughs involve the use of sensors that are more suitable for human physiology. Just as the head houses our brains that control all the conscious activities we enact throughout the day, so too is it integral for any device that aims to aid hearing. The ear itself is considered by experts to be a highly accurate place to measure physical activity, as well as monitor physiological feedback.
Appropriate placement of sensors that are being paired with AI is just the beginning. Accelerometers and gyroscopes provide a mechanism for incorporating 3D motion readings to assist in hearing aid technology. In AI, the complexity of our interactions with the world finally have a viable means for meeting our needs. There remains much to do. Below is a list of some of the more pressing applications of new innovations for hearing aids:
digital conversations and phone calls
personalization (especially pertaining to frequencies and commonly used settings)
language translation
remote updates from hearing professionals
automation
applications that involve streaming in general
AI, Machine Learning and Deep Learning
Artificial Intelligence has been likened to an interface when compared with Machine Learning (ML). Other definitions of AI are as a computer performing tasks that are characteristic of human recognition and/or understanding. ML is inextricably tied to AI. For some, AI is an umbrella term that includes ML. In this regard, ML exists as the tool behind the magic of what the user recognizes as AI.
While these advancements in AI would seem amazing to many people living even a decade ago, for those of us now accustomed to the Internet of Things (IoT), it can feel trivial. This is why there is a lot of excitement around discussions about Deep ML. In contrast to what on the surface has been categorized as ML, Deep ML is often compared to the subconscious of the human brain. That is quite a profound concept. It becomes ever more significant through communicative AI programming.
As amazing as some applications in AI can be, their true measure is about how technology can be implemented. AI enables end users of hearing aid devices to maximize their experiences. It does this by providing users deeper connections to the developers of the technology and the world in which they will enjoy their re-found/newfound auditory sensations.