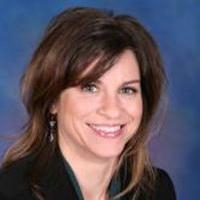 Latest posts by Dr. Marina E. Kade
(see all)
As you age, your sense of hearing and balance may decline. This could be caused by several factors, including the effects of aging on your ears and the way these two senses interconnect in the brain. While some degree of hearing loss and balance issues are a natural part of growing older, this process can be reversed with proper treatment—in most cases involving hearing aids.
How hearing loss can make it hard to move around
Researchers at Finland's University of Jyvaskyla and the University of Tampere studied the effects of hearing loss. One of the studies, led by Doctoral Student Hanelle Polku, looked at 848 men and women aged 75 to 90 and how they moved around their homes and participated in community activities. After watching people for two years, it was found that people who have trouble hearing are more than twice as likely as those who don't have trouble hearing to limit their movement to nearby areas and to move less within those areas.
The studies also showed that this relative lack of movement could hurt a person's quality of life, such as their ability to do hobbies and other things they enjoy. Research has shown that hearing loss can affect a person's communication ability, relationships with loved ones and at work, and emotions. 
The studies also show that the effects of hearing loss are often different for each person. Studies show that people who are more active and social are more likely to feel the effects of hearing loss, which may come as a surprise.
When a person has hearing loss, it can make conversations in noisy places hard to understand or make it hard for them to enjoy activities. This can make it hard to get along with people, especially friends and family. 
Treatment for hearing loss can make a person more willing to join in on social activities. Research shows that hearing aids are likely to make people more mobile, improving their overall quality of life.
How treatment can help with happiness and hearing loss
Emotionally, hearing loss can also make a difference in a person's life. Studies have shown that untreated hearing loss can lead to depression. Experts say that older people with hearing loss are 2.5 times more likely to get depressed than older people without hearing loss. Finnish studies have found that people with hearing problems are more likely to be socially isolated.
Hearing aids may help people with hearing loss, but only 20% of Americans who could benefit from them get them. Also, it takes an average of 10 years between a person's first diagnosis and fitting! 
A recent study showed that learning to communicate with your partner could make you happier and improve your quality of life. One reason may be that hearing loss usually happens slowly, so it can take time to understand how it affects you entirely. This is why it's so crucial for loved ones to be involved.
Keeping busy is one way to keep from losing your hearing.
It's common knowledge that regular exercise is good for one's mental, emotional, and physical well-being. But staying active might also help avoid hearing loss. Based on what the Finnish studies found, especially that hearing loss can lead to less mobility, which in turn can hurt the quality of life, it is clear that staying active at all stages of life is essential. All of this research shows that dealing with hearing loss head-on is the best way to ensure a high quality of life and encourage active participation in relationships, activities, and the community.
We have been using hearing aids to help people with hearing loss for many years. Get started on the path to better hearing by calling our office.