Hearing Aid Manufacturers
At Hearing Consultants, Inc., we are proud to work with the following manufacturers. Please contact us to learn more about the best hearing solution for your needs.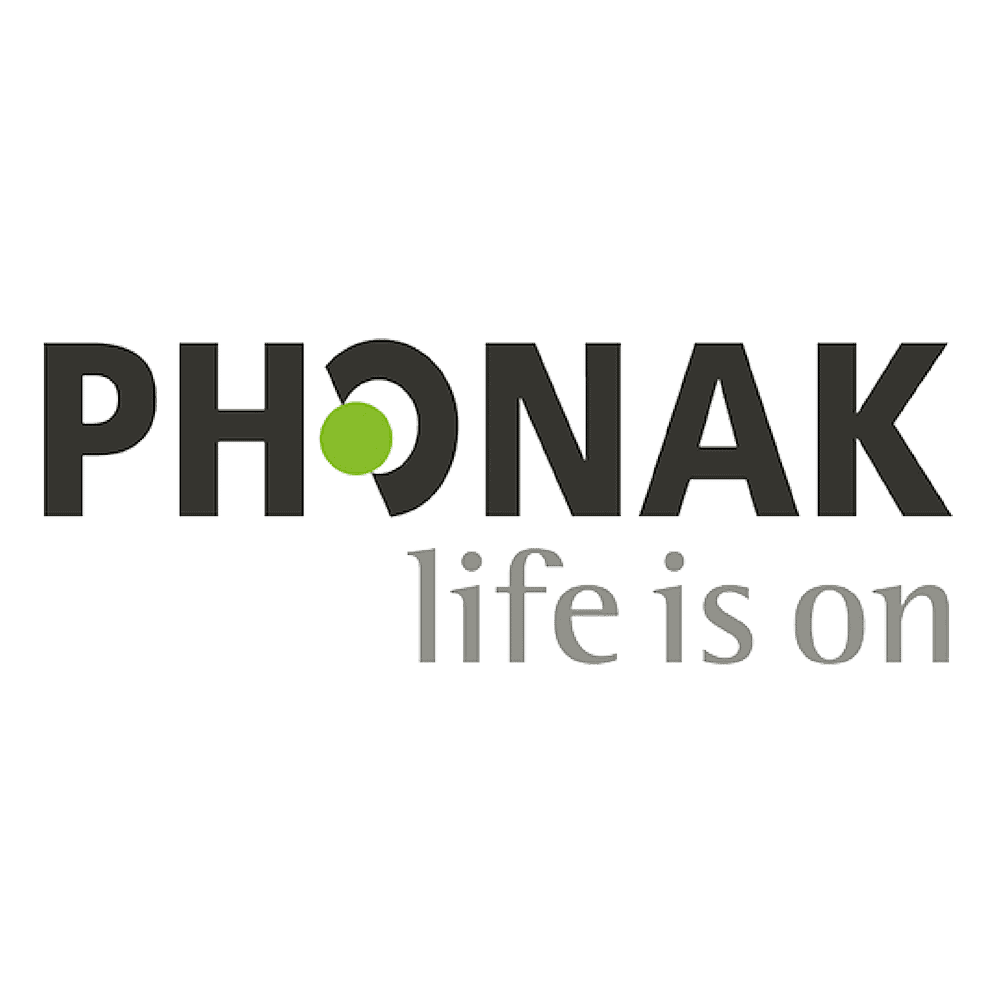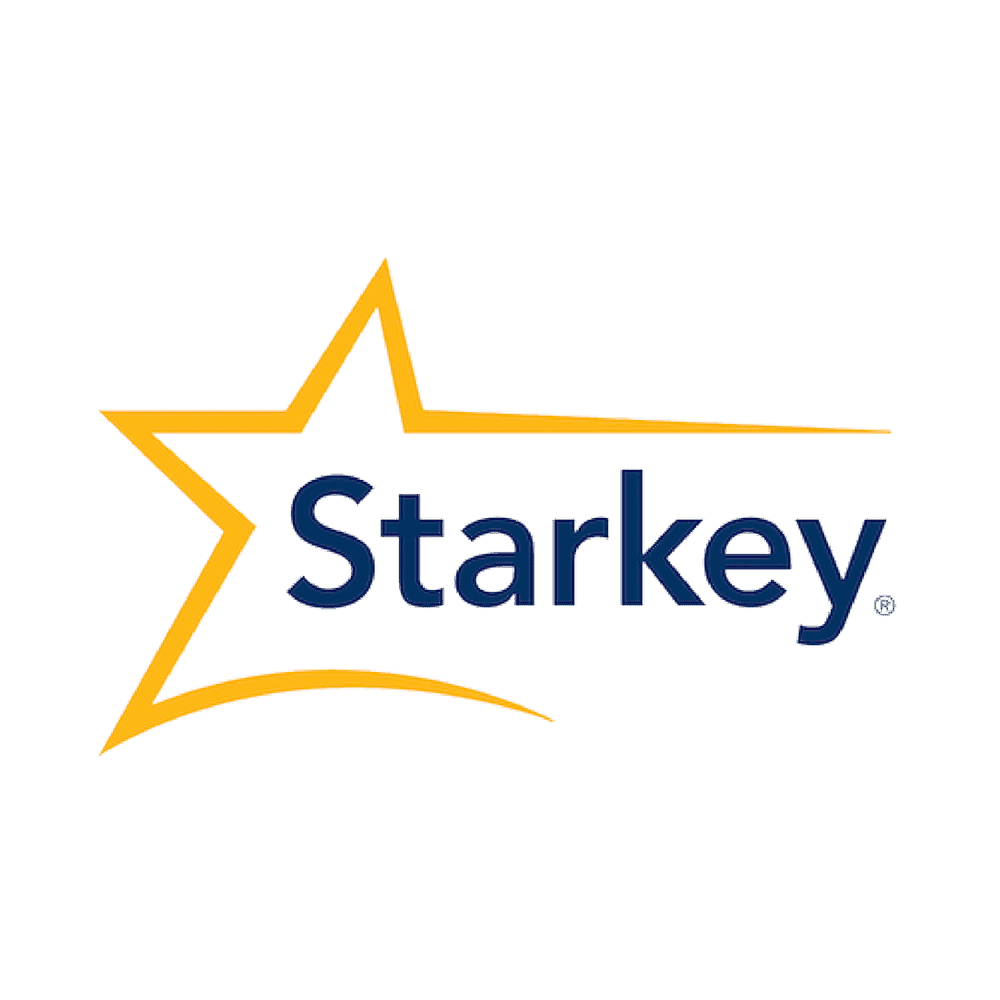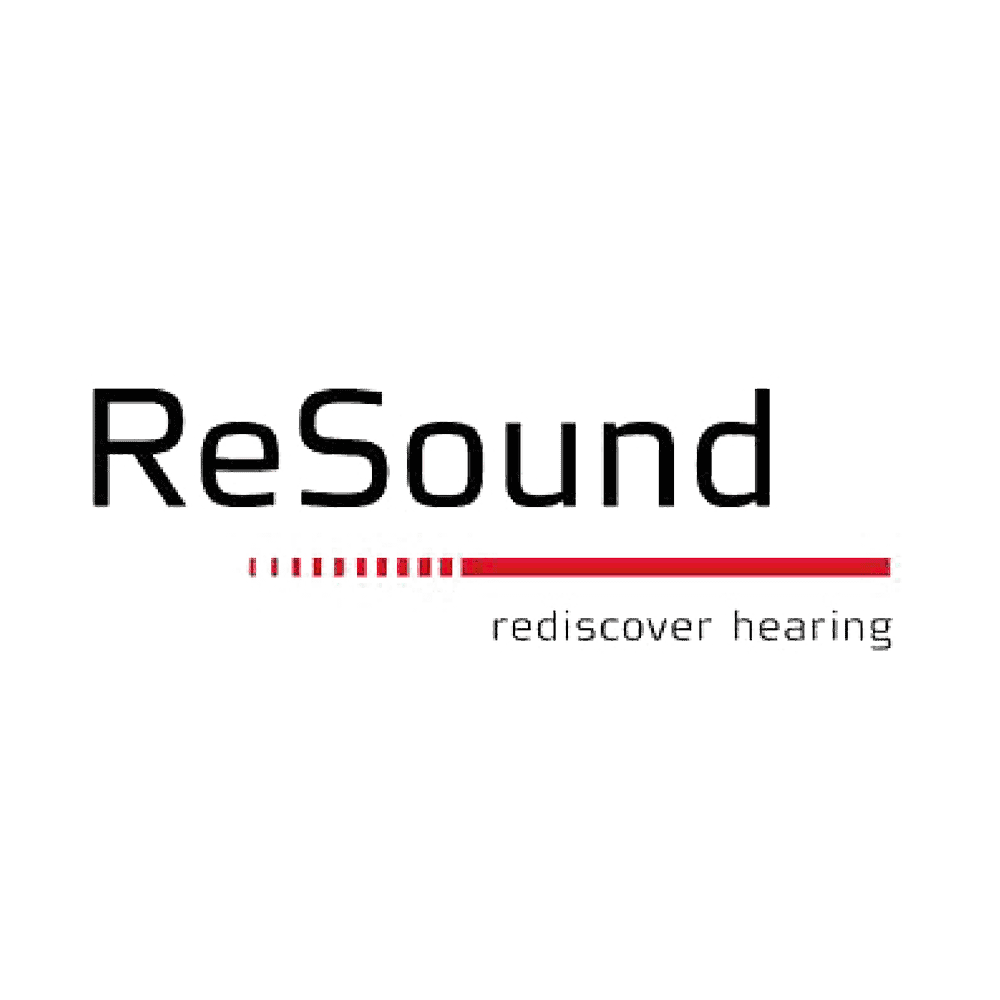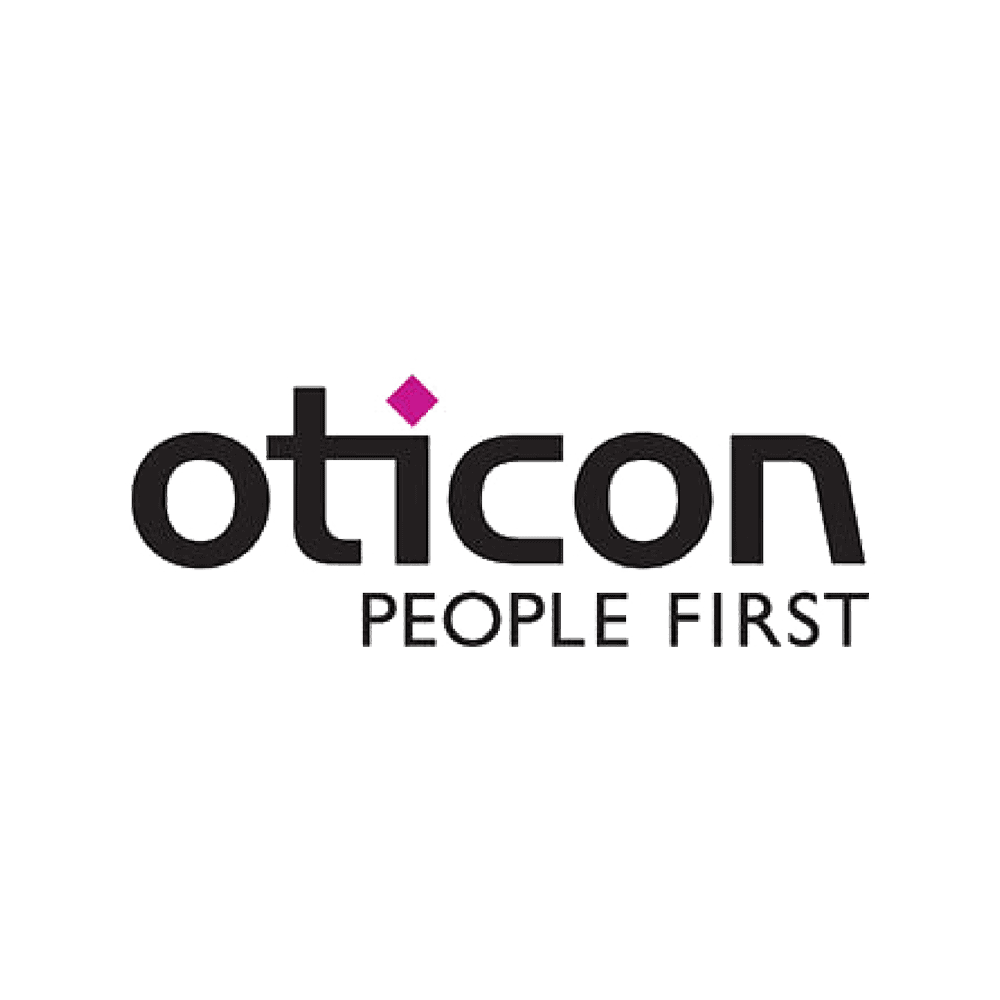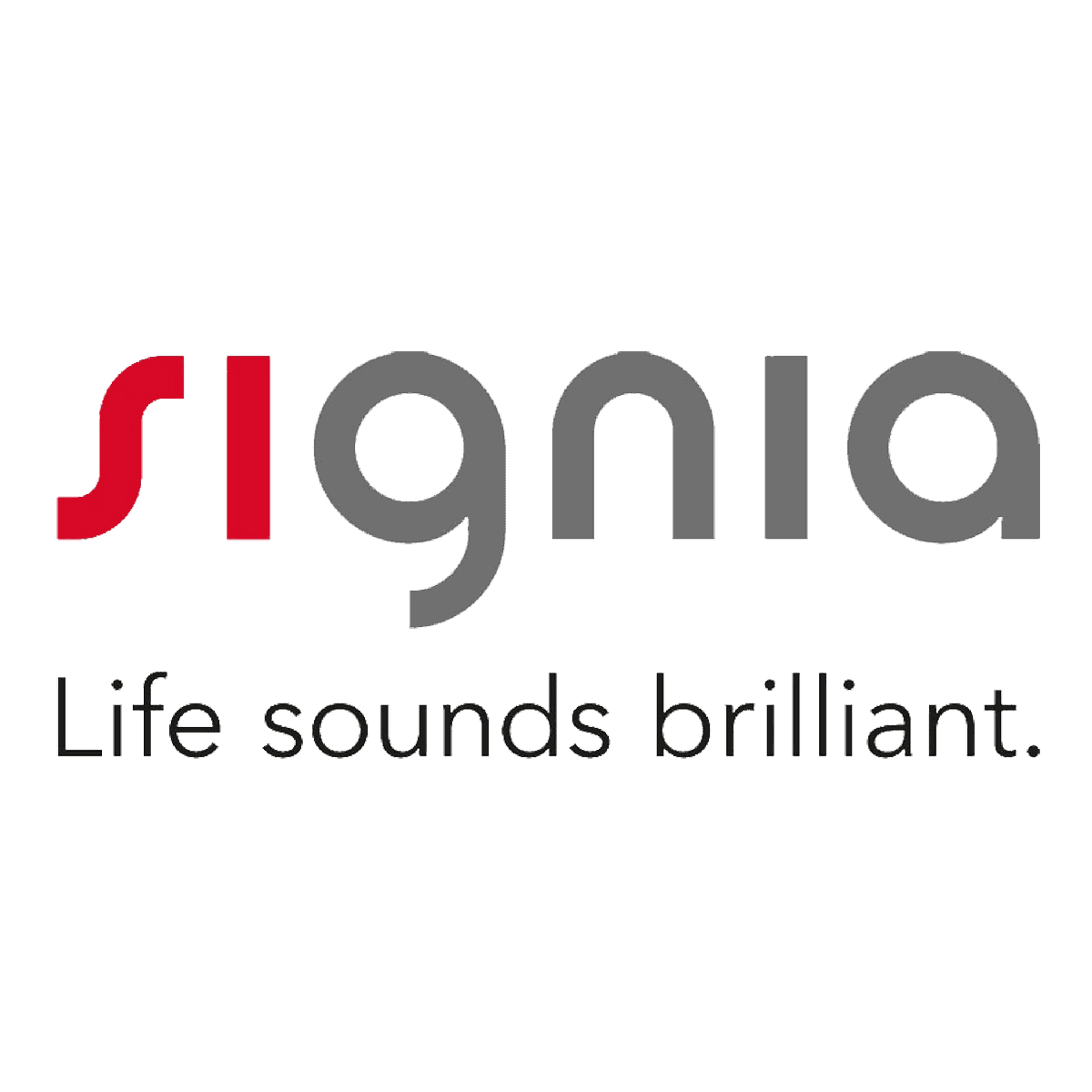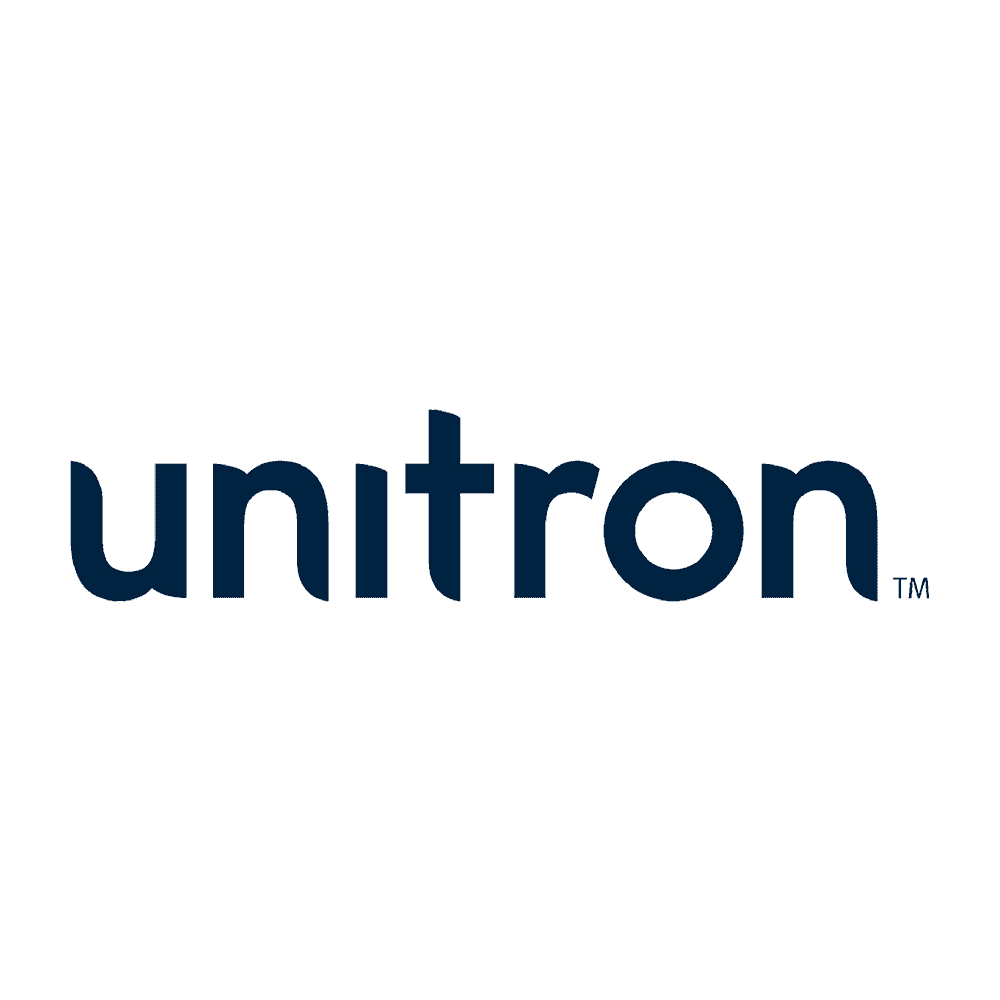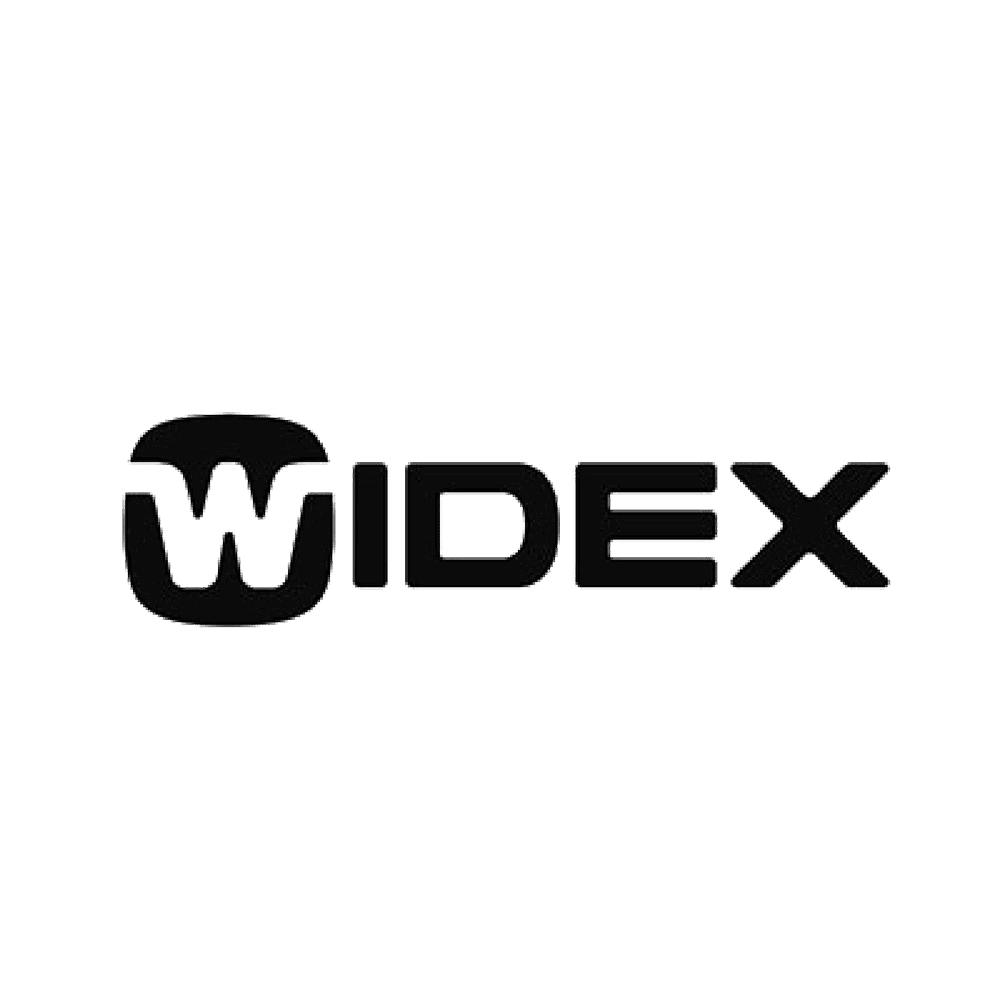 Phonak
Phonak is one of the world's largest producers of hearing aids. Founded in 1947, Phonak is focused on bringing innovative hearing technologies to people around the world. The company made a vow not to rest until using hearing aids was as simple as wearing a pair of glasses. They also want to fight the social taboos that exist around the use of hearing aids.
Phonak is a Swiss company that now belongs to Sonova and have been distributing hearing aids for over a half-century. Currently, their technology is used to treat hearing loss in over 100 countries worldwide.
Nowadays, Phonak has a full range of hearing solutions for all ages, from children to adults. Their product lines usually start with a cost-effective basic model that includes key features, such as feedback cancellation and background noise reduction. The best models come complete with advanced technology such as sound distortion management and reductions in noise from the wind. The company also has a full line of child-friendly hearing devices.
Phonak Marvel
The latest model from Phonak features the outstanding speech comprehension and less listening effort when in noisy environments. It can also stream content effortlessly from iPhones, Android smartphones or billions of other Bluetooth devices to both ears. The Phonak Marvel is also rechargeable and allows wearers to get real-time support in a dedicated app, as well as immediate voice-to-text transcription when the wearer is on the phone.
The model was made a finalist in the Consumer Electronics & Information Technology category this year at the Edison Awards. The Thomas Alva Edison Awards acknowledges and celebrates the finest in innovation worldwide. The judges were impressed with its "Made for All" Bluetooth connectivity, as well as excellent sound quality.
Starkey
Starkey is headquartered in the United States and was established by William Austin in 1967. It began out first as a repair facility, but eventually became one of the world's largest producers of listening aids. In the hearing industry they are known for their custom hearing aids as well as their 'Made for iPhone' Bluetooth and rechargeable technologies.
Their non-profit arm, the Starkey Hearing Foundation, helps provide hearing aids to those who cannot afford them. The aim is to help support the hearing of individuals throughout the globe through collaborations with governments, non-governmental organisations and health officials. The foundation has provided hearing services to needy individuals in more than 100 countries worldwide.
Livio AI
Starkey's Livio AI is the first 'healthable' listening aid worldwide to leverage the power of artificial intelligence and the first to monitor physical and mental wellness through hearing aids. It also features a brand-new app, Thrive, and brand-new wireless accessories including the Microphone Remote TV and the Remote TV device. Livio AI is also the first hearing aid to connect directly with Amazon's smart home speaker Alexa. With this model, Starkey want to revolutionize the idea of hearing well. Studies have found a 50 percent decrease in noise as well as improved listening and greatly improved voice quality.
Recent reviewers of the Livio AI have been blown away by the provided language translation function, its ability to contact the emergency services in the event of a user falling, as well as its wide-ranging wireless connectivity.
ReSound
ReSound is a long-standing Danish hearing aid maker and one of the 5 world's top producers. With their sterling reputation for quality and innovation, ReSound has risen to great heights ever since they started in the 1940's. The company aims to be world leaders in audiology and hearing solutions through a strong focus on cutting-edge research and development.
This focus has so far paid off. The company is renowned for ground-breaking developments in the field of hearing loss for both adults and young people. They were the first to deliver 2.4GHz technology in hearing aids for direct connectivity.
ReSound LiNX Quattro™
The recent ReSound LiNX Quattro from GN Hearing is driven by their latest technology. It delivers a magnificent sound experience with unrivaled "Sound layers," unmatched streaming capabilities and a distinctive cloud-based functionality that enables device adjustments to be made remotely. It also features a high-performing rechargeable battery.
A more diverse spectrum of sound allows users to capture the auditory nuances of any personal or professional situation much more easily, leading to improvements in speech understanding in noise. These are the first ever' Made for iPhone ' hearing aids with direct stereo streaming. This explains why ReSound LiNX Quattro, compared with other premium hearing aids, is favored 95% of the time when listening to music.
The integrated lithium-ion engine prevents having to change the battery and offers the best battery life in its class, boasting a full 24 hours when streaming for half the day, and 30 hours when used normally. Finally, its easy-to-use smartphone app allows "Hearing Care Professionals" (HCPs) to modify the hearing aids of customers from a distance without having to attend the hospital.
Oticon
Oticon is another of the world's top three producers of hearing aids and is headquartered in Denmark. It is one of several hearing aid companies that are owned by the firm William Demant Holdings. Hans Demant established the business in 1904 out of concern for his wife, who had a hearing loss herself. Ever since then, the business has been guided by this passion for helping other people hear better. This is best communicated in their company motto: "People First."
Oticon is renowned for their BrainHearing Technology. This innovation helps Oticon hearing aids make the speaker sound as natural as possible, as well as helping the wearer grasp the direction from which the speaker is located. The technology also helps the wearer to differentiate more easily speech from ambient noise.
You can also connect to smartphones, TV, and landline telephones through their full range of adult and child hearing aids.
Oticon Opn S
The original Opn for Oticon has proven to be extremely successful and is still seen as one of the finest hearing aids around, even though it was released several years ago. But the company weren't content to ride on previous successes. In March of this year, Oticon announced the launch of their latest hearing device: The Opn S. This is offered in three technology levels and four hearing aid types.
The Opn S has some advantages over its predecessor. In recent studies by Oticon, the Opn S helped increase voice comprehension by 15%, reduce hearing effort by 10% and increased the ability to recall from memory by 10 %, compared to previous models. Some of their first ever lithium-ion powered rechargeable hearing devices are also featured in the range. All in all, the model provides some of the highest quality speech understanding around, which Oticon says is on par with those who hear normally.
Signia
Signia was formed from one of the most prolific hearing aid manufacturers in history. In 2015, Siemens Hearing Instruments, one of the largest manufacturers of hearing aids worldwide at the time, was acquired by a private consortium who renamed the company Sivantos.
This was not just a mindless takeover by an unrelated multinational. Sivantos Group themselves have hearing industry roots dating back to 1878, when Werner von Siemens created an enhanced cell receiver after realizing that people with hearing problems had difficulty understanding the person on the end of the phone. Since then, the company has helped millions around the world live better lives through improved hearing. Helping others hear again has been their trademark for over 130 years.
Once Siemens was acquired, Sivantos rapidly launched the models Binax and Primax, the latter of which sent shockwaves throughout the industry for being the first lithium-ion-powered rechargeable hearing aid powered by wireless inductive charging technology. Sivantos then changed its name of hearing aids to Signia and introduced the Nx platform.
Signia Styletto Connect
Signia were excited to recently announce their latest release: The Styletto Connect. Styletto Connect integrates with the user's smartphone for streaming calls, music and TV via Bluetooth. It is also a sleek design, building on Signia's revolutionary SLIM-RIC shape factor and Signia Nx technology platform.
Styletto Connect comes with a pocket-sized mobile charging case that is capable of achieving a complete day's use with five hours of streaming on a single charge. For full flexibility when on the move, a 30-minute quick payment provides five hours of use, or three hours of streaming. Fully charged, the provided charging case provides total freedom over four days, free of wires and plugs. Perfect for when you want to get into nature for a while.
Unitron
Unitron is a Canadian distributor of hearing solutions operated by the Sonova Group. Founded as the first Canadian producer of hearing aid technologies in 1964 in Newfoundland Canada, Unitron was created by partners Fred Stork, Rolf Strothmann, and Rolf Dohmer. With its worldwide office in the "Silicon Valley," of Canada, Unitron is now one of the fastest rising hearing aid companies worldwide. Unitron currently provides hearing instruments from 20 offices and through a network of distribution partners in 70 countries. Unitron believes in the power of the personal touch, and stands by its products which help individuals with hearing impairment to live better around the world.
The "Flex" is one of their flagship features. This is a hearing aid which is upgradable using only a computer. If you bought the model at a mid-level, and then experienced increased listening demands, instead of having to replace your existing hearing aids, you can upgrade your devices for a lower price than buying a brand-new model.
Unitron Moxi-fit
The Moxi Fit R is a receiver-in-canal (RIC) style hearing aid from Unitron. The new hearing aid expands upon the company's award-winning Moxi Fit hearing aid by adding a rechargeable silver-zinc battery solution.
The new battery powers hearing aids for 24 hours. In addition, you won't have to worry if you ever forget to charge them and find yourself without power. These rechargeable batteries can be replaced with traditional hearing aid batteries in a pinch, helping you continue with your everyday life.
The Moxi Fit R is also equipped with the latest Tempus technology, Unitron's ground-breaking platform. This enables users to dramatically improve speech understanding in challenging environments such as crowds and noise. Tempus is 50 per cent more accurate and 36 per cent quicker than Unitron's previous platform, delivering to a more seamless and natural listening experience than ever before.
Widex
Founded in Denmark in 1956, Widex is a family-owned company, currently one of the largest hearing aid manufacturers in the world. They employ more than 4,000 individuals internationally and their devices are distributed in more than 100 countries around the world.
Widex are recognized for their sound quality and often considered as a premium brand of hearing aids, drawing consistent praise from users and hearing professionals alike. Like other companies, Widex has a wide variety of hearing aids, with options for all ages.
Widex Evoke
Widex is justly proud of its recent offering, the Widex Evoke. This is the first listening aid ever to leverage the power of machine learning which continuously improve the hearing experience for the user. Widex Evoke offers a better listening experience than ever before due to major improvements in sound technology.
The all-new SoundSense technology helps users inform their devices what they prefer by switching between the Evoke smartphone app recommendations. This information is then used to provide an even better sounds in their everyday lives.
These breakthroughs have not gone unnoticed. The product was named a CES® 2019 Best of Innovation Awards Honoree in the 'Fitness, Sports and Biotech' product category for its WIDEX ENERGY CELL™ technology.
Through the use of the world's smallest commercially-available fuel cell battery, the device allows users to recharge their hearing aids in seconds, 20 seconds to be exact. This significantly improves convenience compared to normal hearing aids and also ensures you never need to change the battery every again.
Hearing Aid Styles
It can be a bewildering experience trying to familiarize yourself with all the different kinds of hearing aids out there. In order to help you decide what's best for you, here are some of the most popular styles we offer, from largest to most discreet.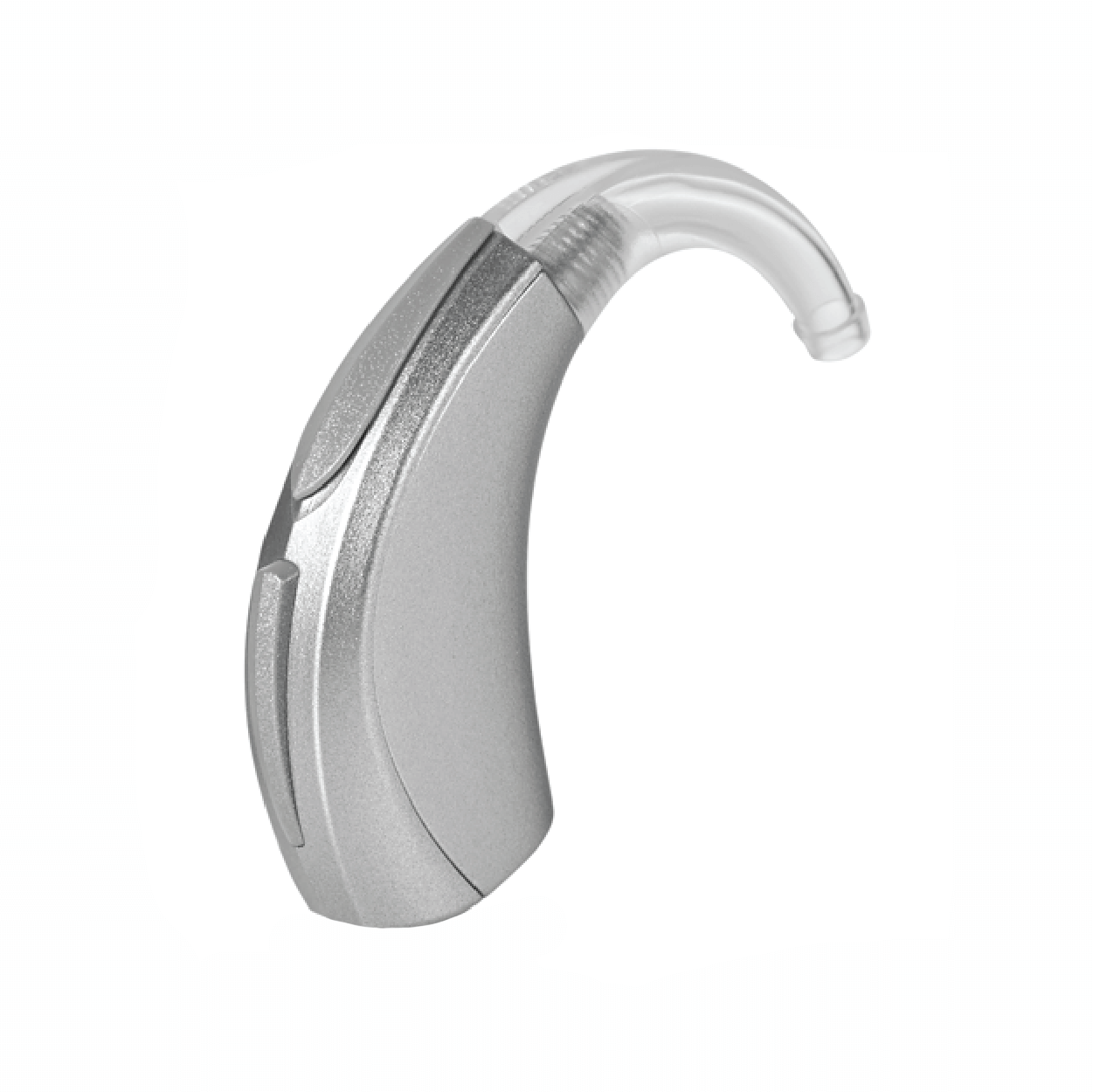 ---
BEHIND-THE-EAR (BTE)
These devices go over the top of the ear and stay in a plastic case behind the ear, where most of the internal parts are located.
They are connected by a clear tube to a specially fitted earmold that fits into the ear channel. BTE gadgets are durable and simple to clean. They are made to fit individuals of any age, and are usually more powerful in terms of amplification than other styles. They are normally the biggest and least discreet of the hearing aids, which can be an issue for some. BTE listening devices are most appropriate for children.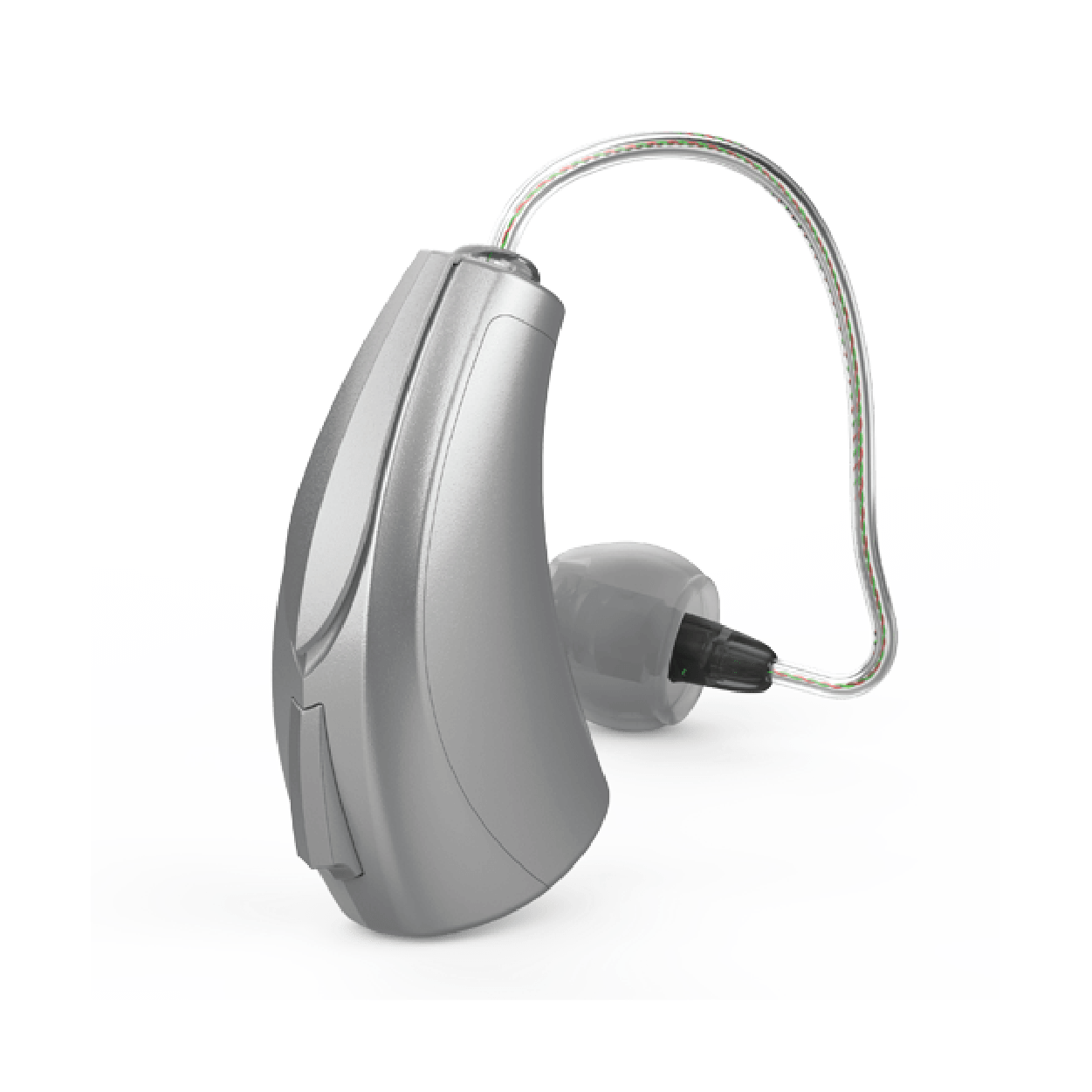 ---
RECEIVER-IN-CANAL (RIC)
With delicate and flexible earbuds and a comparatively small case size, RIC models are a popular option. It's an ideal first-time hearing aid for those with mild to moderate hearing loss. Quite discreet when worn, the RIC style has the receiver inside the ear canal with the rest of the device resting behind the ear. Users find the RIC to be very comfortable and easy to wear.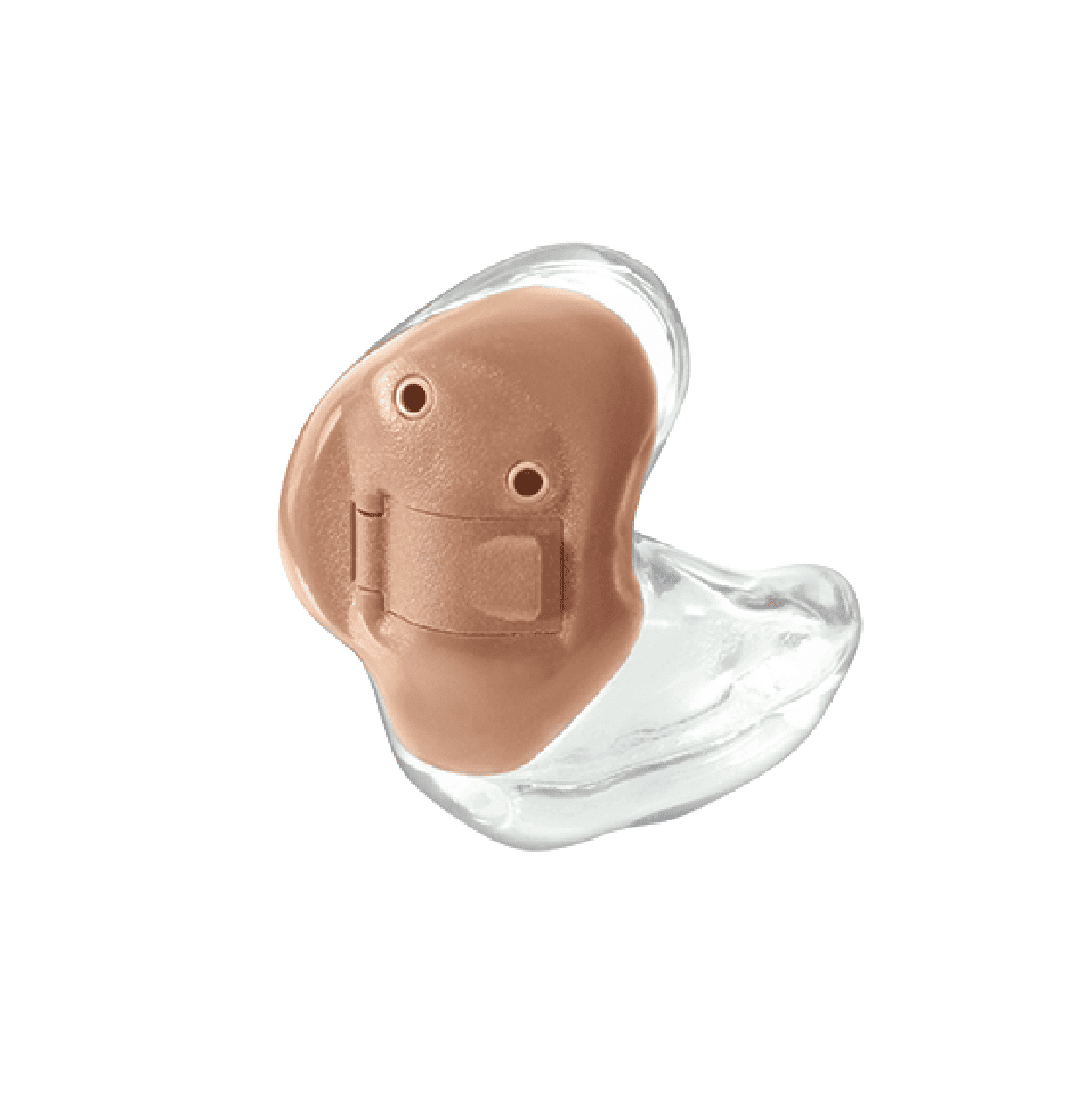 ---
IN-THE-EAR (ITE)
In the ear (ITE) portable amplifiers fill the area outside the opening of your ear. The simple to operate controls are perfect for those with restricted manual dexterity. Unlike BTE or RIC listening devices, they can't be seen from behind but they are noticeable from the side. ITE listening devices are appropriate for most individuals with hearing loss. But their smaller size means they are a little trickier to handle than the larger devices featured in this list.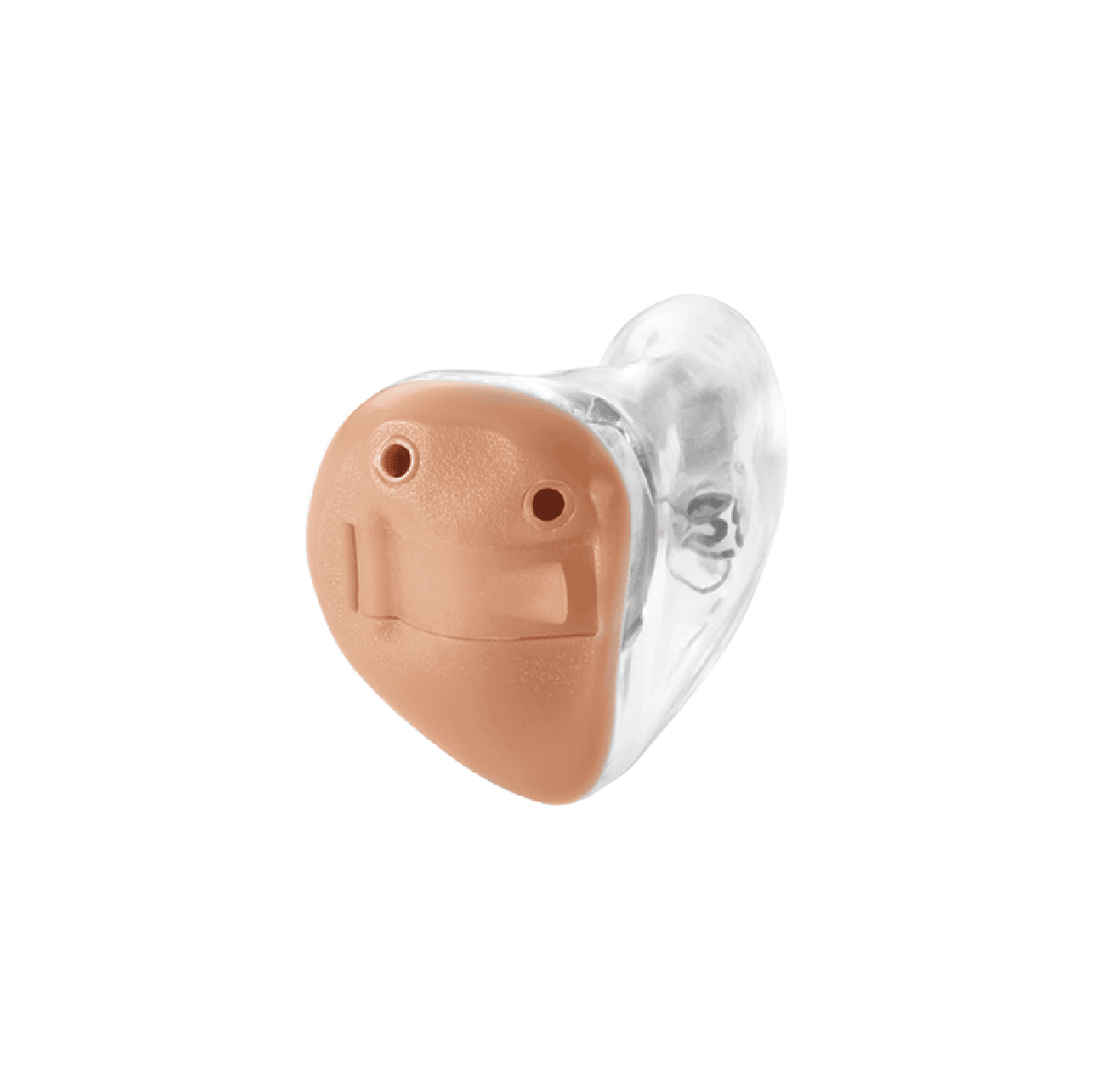 ---
IN-THE-CANAL (ITC)
ITC hearing instruments are specially crafted to fit in the ear canal with a smaller segment of the listening device appearing in the external ear. With a tiny part that faces out into the external ear, they are discreet and almost invisible inside the ear. For mild to medium hearing loss.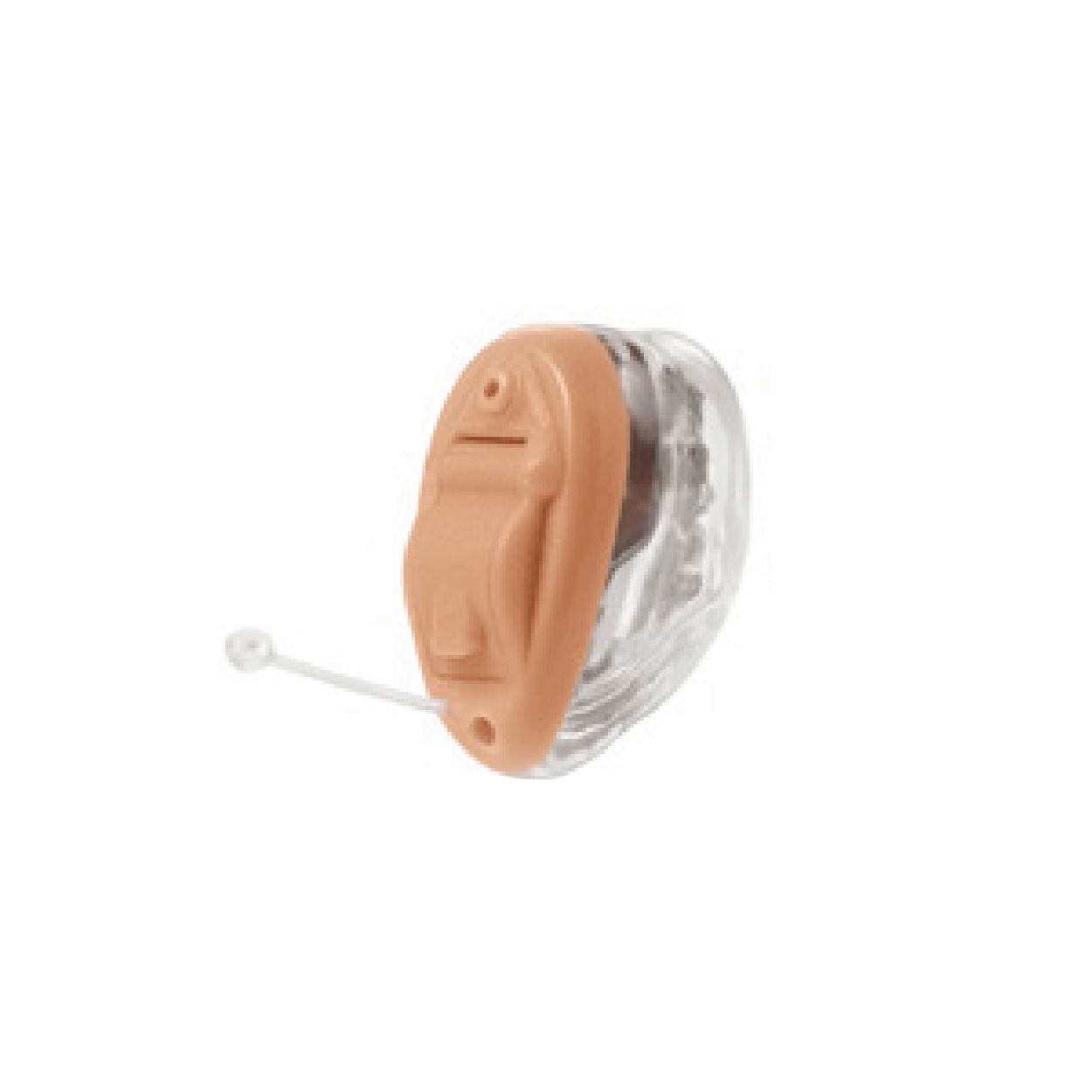 ---
COMPLETELY-IN-THE-CANAL (CIC)
CIC hearing instruments are specially crafted to fit totally in the ear canal. Just the tip of a little plastic "handle" appears outside the ear, which is used to remove and insert the device. Although these are among the most discreet devices, they are best suited for those with mild to moderate hearing loss only.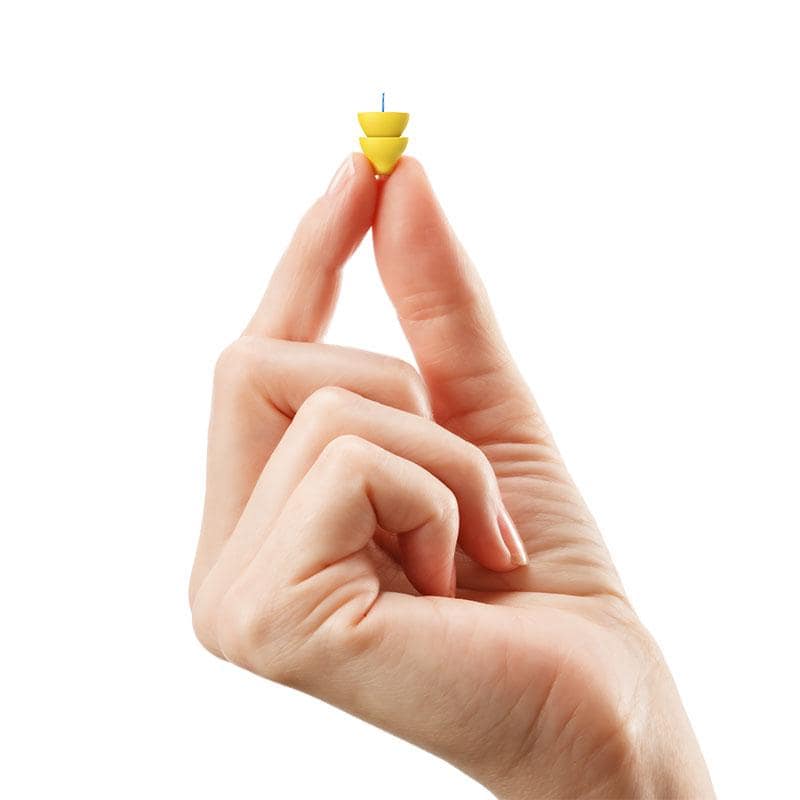 ---
LYRIC
Lyric is the first device which is 100% invisible, placed deep into the ear canal. As such it can only be fitted by a trained professional (such as ourselves!) and can be worn 24 hours a day. As it is an all-day, all-night hearing aid, you need not worry about taking it off or putting it on, or even changing the batteries.
Ask about our "FREE" 30-day trial of the Lyric.
Rechargeable hearing aids
---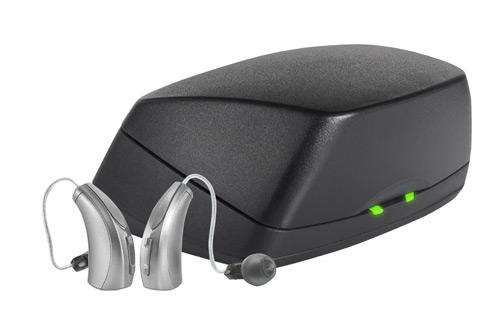 ---
We also stock a variety of rechargeable portable hearing aids. These give you the opportunity to enjoy great sound without having to buy new hearing aid batteries every time you run out of power. Using a Li-ion battery, charging is quick and easy leaving you to continue living your life to the full.
Li-ion is a new type of battery that uses lithium ions. With this technology you can reuse a battery essentially by recharging your devices with the provided charger. Before this technology people had to carry spare hearing aid batteries with them wherever they went. Now we can use these devices for a full day on an overnight charge.
We have a wide assortment of rechargeable hearing aids accessible. Our audiologists can talk about with you the advantages of each device to suit your hearing profile and spending plan.
---
SERVICES INCLUDED WITH EVERY HEARING AID FROM US
Your hearing instruments use the highest level of technology, but they need regular maintenance and periodic adjustments to perform at their best. Once you have purchased a set of hearing aids from us, our 'Complete Hearing Health Care' program provides a complete range of services at no additional cost to you!
Services included in the cost of your hearing instruments are:
Quarterly cleanings and adjustments
Annual Comprehensive check up
Annual audiometric screenings
Two-year repair warranty
One-year loss & damage warranty
60-day trial period
Warranty renewals available
Batteries provided for the life of your hearing instruments
---
HEARING AID REPAIRS
With our fully-featured in-office repair lab we are able to fix many common hearing aid repairs right on the spot, including:
Replacing missing removal lines.
Adding build up material to loose earmolds or in-the-ear hearing aids.
Modifying earmolds or in-the-ear hearing aids if they are causing discomfort.
Vacuum and/or replace receiver (speaker) tubes to remove debris from the electronics.
In office repairs may prevent hearing aids from being sent out to be fixed which will save you both time and money.
---
TINNITUS
The persistent ringing or buzzing in your ears can add real disruption to your life. Tinnitus is usually caused by long exposure to loud noise, illnesses, medication, auditory diseases, or a host of other issues that affect the inner ear.
Through a combination of lifestyle changes and appropriate technology, we are confident that we will provide long-term relief from your tinnitus symptoms. The aim is to restore your hearing without the use of any devices.
---
VA SERVICES
Are you a U.S. veteran worried you may have hearing loss? You are in good company. Hearing loss is the most common service-related injury that disables veterans, according to the U.S. Department of Veterans Affairs (VA).
We are proud to offer free or low-cost hearing healthcare to our veterans through VA benefits. Call us for further information on how we can help you.
---
CUSTOM HEARING PROTECTION
Store-bought earplugs are a great first step towards hearing loss prevention. But if you regularly need them for a specific purpose, it might be best to have specialised protection which is custom fit for your ear and optimised for your choice of activity.
We can provide custom-fit earplugs to suit a whole host of activities, including:
Live music.
Hunting and shooting.
Occupational protection for construction workers.
Swimmers.
Those who need earplugs to sleep better.
---
ASSISTIVE LISTENING DEVICES
Assistive listening devices, or ALDs, help people with hearing loss regain some of that sound back to their ears electronically. Most of the modern ALDs use the power of Bluetooth technology and work with your smartphones. ALDs improve the noise-to-speech ratio, making it easier to hear and understand normal speech. They are most useful public areas such as schools, conference rooms, and theatres.
There are several types of ALDs to choose from and one of our audiologists at Hearing Consultants can help you find the right one for your specific needs:
Personal amplifier
FM radio system
Infrared systems
Induction loop system
Bluetooth systems
---
Have questions or would you like to schedule an appointment?
Contact us today to set up an appointment with a hearing specialist to discuss your hearing health, hearing aids and the best way to treat your hearing loss.
Contact Us Today
---