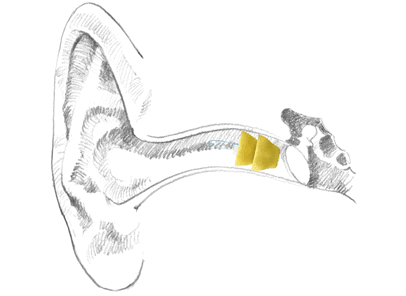 ---
Are you looking for the most discreet and easy-to-use hearing solution out there? Look no further than Lyric - the world's first 100% invisible hearing aid.
All of the discretion you get from using contact lenses, but for your ears.
100% Invisible to the outside world.
A deep insertion into the ear canal ensures clear and natural sound.
No need to ever take the hearing aid out for the life of the device.
No batteries to change, ever.
---
The Lyric is installed into your ear canal, where it will provide crystal clear sound for months. There are no batteries to change, no maintenance to perform, and nothing to take off at night, or put on in the morning.
Patented moisture protection systems and breathable materials allow it to perform effortlessly until the time it needs to be replaced.
Wear your lyric in most situations, from sports, sleeping, to wearing earphones, even in the shower*. You can even use the Lyric while talking on the phone or listening to your favorite music. Wherever you go, the Lyric is there with you.
Lyric is designed to relieve mild to moderately-severe hearing loss.
---
Have questions or would you like to schedule an appointment?
If you think you might have hearing loss, it's time to get tested. If you'd like to discuss anything related to hearing loss or make an appointment, call or chat with us today.
Contact Us Today
---