Professional Hearing Aid Center You Can Trust!
Hearing Consultants, Inc. has served the Sterling Heights, Michigan area and its surrounding communities since 1994. Our hearing aid center offers a full range of diagnostic and preventative hearing healthcare professional services, including hearing aid screening, evaluations, hearing aids, and rehabilitative and preventative counseling. We are dedicated to keeping abreast of the latest improvements in technological advancements in the hearing industry and are committed to offering the most current options to our patients.
Learn More
Guide to Hearing Aids
Make informed decisions on the purchase of your next hearing aid device!
Download
Online Hearing Test
Take our hearing health survey and start your journey to better hearing!
Take the Test
Hearing Aid Devices
We offer a wide range of hearing aids in various styles to suit your hearing loss needs.
View Hearing Aids
We do real ear measurements!
We are proud to be one of the few practices out there who perform Real Ear Measurements (REMs) when fitting your hearing aids. This is recommended by the American Speech-Language-Hearing Association (ASHA), the American Academy of Audiology (AAA) and online buying guide Consumer Reports as the gold standard when it comes to fitting hearing aids.

REM tailors the settings of the hearing aid according to the exact contours of your ear. This can have a big impact on the quality of sound you get from your device. It makes sure that the hearing aids that you are buying will perform at their best for the shape and size of your inner ear, helping you hear speech better. Recent studies show 79% of patients prefer REMs versus devices fitted to the factory standard.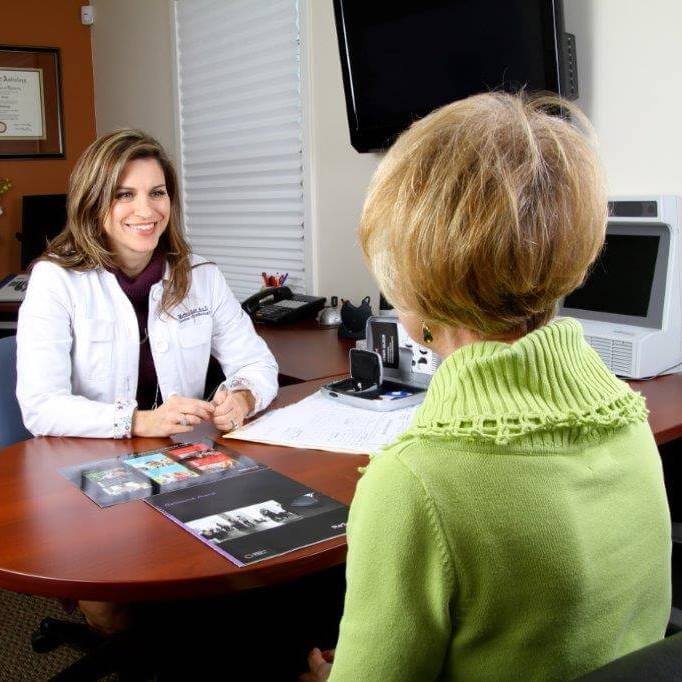 Schedule an Appointment
We care about our clients, see what they have to say...
Our staff will make your office visits pleasant by providing you with the best customer service. We focus on patient education, take our time with you, and do our very best to help you achieve improved hearing. Hear what some of our satisfied patients have to say about their experience at our hearing practice.
Read Some Testimonials
---
Have questions or would you like to schedule an appointment?
Contact us today to set up an appointment with a hearing specialist to discuss your hearing health, hearing aids and the best way to treat your hearing loss.
Contact Us Today
---