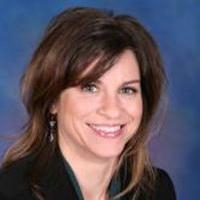 Latest posts by Dr. Marina E. Kade
(see all)
Better Hearing and Speech Month coincides with the arrival of spring. The American Speech and Hearing Association (ASHA) has dedicated a whole month to increasing awareness about communication impairments, including hearing loss, and enhancing treatment while lobbying to decrease the stigma associated with hearing loss for over 75 years.
"Connecting People" is the theme for this year. Helen Keller considered her inability to communicate the most difficult of her handicaps to overcome. "The issues of deafness are deeper and more complex than blindness," she remarked, "since it entails the loss of the most fundamental stimulus–the sound of the voice, which gives language, stirs thoughts, and maintains us in the intellectual company of man."
Visit the ASHA website at http://www.asha.org/ to learn more about Better Speech and Hearing Month.
Are You Suffering From Hearing Loss?
The signs and symptoms of hearing loss are well-known by most people. Hearing loss can manifest itself in various ways, including asking others to repeat themselves, tilting your ear towards a sound to attempt to hear it better, getting lost in discussions, experiencing pain and ringing in your ears, and watching TV with the volume turned up too high. While feeling this way should serve as a wake-up call to obtain a hearing test, many people opt to ignore the symptoms and continue to struggle to get by each day.
Hearing loss stands between you and daily connections, such as coffee with friends, trips to the grocery store, or dinner with your family. Actor Whoopi Goldberg understands your predicament. She put off acquiring hearing aids because he was afraid of the stigma associated with wearing one. Speaking on her U.S. talk show, The View, Goldberg says her love of rock 'n' roll was the cause of her hearing issues, revealing, "I have hearing aids… I wear them at my house, mostly because I like everything loud. Sixties' rock 'n' roll, you go to the (concert venue), and you're standing right next to the speakers. It's amazing we can hear anything."
A Simple Device Can Change Your Life
You can become a new person with hearing aids, tuning in to what's happening around you and picking up on every joke and punchline. You won't have to ask someone to repeat themselves, and you won't be humiliated if you reply inappropriately.
Goldberg said this in July 2011 at the Starkey Hearing Foundation's So the World May Hear Awards Gala: "I attribute my own hearing loss – which, by the way, is suffered by thousands of people in varying degrees – to years and years of listening to music so loudly and so close to the delicate ear drum."
Whoopi Goldberg urged fans to take care of their hearing before it's too late, saying: "If you have any hearing loss, make sure you go and get yourself checked out, because… if you can stop it, you should."
Hearing Loss and Its Consequences
Simple tasks that others take for granted, such as picking up groceries, getting coffee, or driving through the drive-through, can become nightmares for those with hearing loss, leaving everyone angry or upset. People with hearing loss frequently choose to stay at home and avoid social situations rather than confront them. This lack of communication leads to a significant separation, which impacts relationships with family and friends and, as a result, feelings of loneliness, anxiety, and even despair.
Taking Charge of Your Hearing
If you're tired of struggling to hear and want to reclaim your ability to communicate quickly, it's time to invest in high-quality hearing aids. 
We offer a comprehensive choice of hearing equipment, including inconspicuous hearing solutions that allow you to concentrate on what matters most. Our hearing professionals will be there for you every step of the process, from conducting exams to selecting the best hearing equipment and ensuring a flawless fit. By choosing clear communication, you can join us in celebrating Better Speech and Hearing Month.