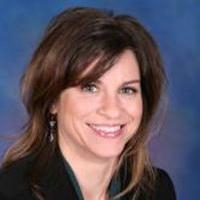 Latest posts by Dr. Marina E. Kade
(see all)
Have you noticed that you or someone close to you is having trouble remembering more than usual? It is normal to forget things every now and then, especially as we age, but if forgetfulness has become a normal daily occurrence, it is time to take it seriously. Alzheimer's disease is a neurodegenerative brain disease, characterized by memory loss which escalates over time into loss of physical and social skills. 
While there is no cure for this devastating disease once it has progressed to an acute level, several studies suggest that prevention throughout a lifetime can have a huge impact on an individual's susceptibility over time. This and every September is World Alzheimer's Month, an annual campaign led by Alzheimer's Disease International to educate and inspire people to act around this serious cognitive condition.
Understanding Alzheimer's Disease
It is estimated that nearly 6 million people have Alzheimer's currently in the US and the risk doubles once people reach 65. By 2060 it is estimated that this number may triple by 2060. First identified by Alois Alzheimer in 1906 who identified abnormalities in patients brain tissue, even today we struggle to fully understand why this condition presents itself in the first place. Manifesting as amyloid plaque and neurofibrillary tangles which degrade brain tissue impeding the brain cell's ability to communicate together. As these abnormalities progress, destroying more and more brain tissue, those affected not only struggle to remember details, but to complete everyday activities and social interaction.
.
Reducing Your Risk of Alzheimer's Disease
While there is no way to completely stop the symptoms of Alzheimer's from progressing there are medications which can slow the progress and many factors which can reduce the risk of developing this condition. Many of these factors are based on lifestyle as identified by the Lancet Commission. In 2020, the Lancet Commission added three new factors to the previous nine identified in 2017. These twelve factors are:
Less education – comprehensive education in the first 20 years of life have been found to fortify cognitive performance throughout a lifetime.

Hypertension- affecting the delivery of blood to the brain

Obesity

Excessive alcohol consumption – which has the potential to cause brain damage over time

Head injury- potentially affecting cognitive performance

Smoking- constricting blood vessels to the brain

Depression- leading to less activity and the challenge of new situations

Social isolation – socialization promotes brain health

Physical inactivity- encourages overall mental physical and emotional health

Diabetes – causing damage to brain cells

Air pollution – directly affects the production of amyloid plaque, causing Alzheimer's.

Untreated hearing loss 
Hearing Loss and Alzheirmer's Disease
The Lancet Commission noted that by addressing these factors could reduce instances of dementia globally by 40%. While often not one of these factors can cause Alzheimer's disease, research suggests that it is actually a combination of several of these factors. Hearing loss is a tangible issue you can address this September in honor of World Alzheimer's Month. For instance, while hearing loss happens in the ears, it impedes the delivery of sound to the brain. The brain interprets and comprehends speech and sounds around you, and as hearing loss becomes more severe your brain must struggle more to fill in the blanks. This often turns into misdiagnosis of dementia, as the two conditions share similar side effects, such as confusion in social situations and appearing withdrawn during conversation.
Linking Hearing Loss and Dementia
Even more alarming than misdiagnosis is the understanding that untreated hearing loss can quickly increase the likelihood of dementia. Dr. Lin led a study out of Johns Hopkins's University and found that the severity of a hearing loss increased the risk of developing dementia. For those with just a mild case of hearing loss the risk was identified as twice as likely. However, a moderate hearing loss tripled the risk and a severe case of hearing loss increased the risk five-fold.
Schedule a Hearing Test Today!
This September, World Alzheimer's Month is a good opportunity to address your hearing health! Schedule a hearing exam today and take a step towards improved cognitive health and prevention against dementia. Contact us today to schedule an appointment.