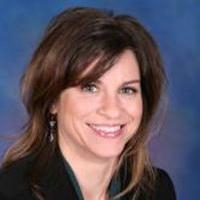 Dr. Kade graduated from the Pennsylvania College of Optometry and Audiology earning her Doctorate in Audiology in 2002. Her undergraduate and graduate degrees were completed in December, 1990 from Central Michigan University, in Mt. Pleasant, Michigan. She received her Certificate of Clinical Competence in Audiology from the American Speech-Language-Hearing Association in June of 1991. Dr. Kade served as a member of the Board of Director's for the Michigan Academy of Audiology from 2000 – 2002. She is also a member of the American Academy of Audiology, and the American Doctors of Audiology. She is Board Certified by the American Academy of Audiology.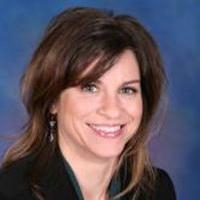 Latest posts by Dr. Marina E. Kade (see all)
As we get older, our bodies go through a variety of changes. Some of these changes can be difficult for a person to admit. Whether it's a spouse or a parent, you may find that as they age, they don't listen to you as often or you are having to constantly repeat yourself. Or maybe they have been distant towards you lately with no explanation as to why.
Hearing loss affects many people, especially those sixty-five and older. A person experiencing hearing loss will not engage in a social life, experience a lack of speech recognition and they are constantly turning up the volume on the TV or radio. If these signs sound familiar, then it may be time to have an honest conversation with your loved one about having a hearing test.
 Talking to a Loved One about Hearing Loss
You know your loved better than anyone, so you may already know how to approach the subject. As we get older, we get even more set in our ways and sometimes it can be hard to let go of our independence and ask for help. One thing you shouldn't do is be pushy. No one likes to be pushed or pestered into things. When a person feels forced to do something, they may reject it entirely and stop listening to you. If this happens, you may not be able to bring up the subject again. Try to put yourself in their position and tailor your approach accordingly. If you would feel like you were coming on too strong take a step back and try something else.
Do the Research
Before you sit down with your loved one do all the research you can on the matter. This way you will know the signs and will be better equipped to talk about what your loved one may be going through. You will also be able to tell them their options.
There are many ways you can ease your loved one into the idea of getting a hearing test. You could make it a family event. A family outing to get your ears and eyes tested. Some people feel more comfortable doing things in groups than doing them alone. If you make it seem like everyone in the family needs to get tested and it will be this fun outing, they may feel better about getting it done. You could go in the morning and then have a picnic in the park or have lunch. This way the day isn't solely about the hearing test, but more about getting together as a family and spending time together. If it is shown that they are suffering from hearing loss, you will be there for support.
Finding the Right Time & Place
Find the right time and place to speak with them. It should be somewhere quiet. No background music or loud noises. You might want to do it at home. This way they will be comfortable, and you can control outside noises or distractions. The room should be well lit because a person with hearing difficulties reads facial expressions and lips when involved in conversations.
Speak Calmly and from Your Experience
When you are talking to your loved one make sure you don't put them on the defensive. Even though you may feel irritated with them or annoyed, don't let it show. Stay calm. Instead, speak to them about your experiences and the difficulty you've faced in trying to communicate with them. Speak about how it makes you feel. Give specific instances of when you've tried to speak with them and they had trouble hearing you.
Listen
The most important thing is to listen. This is a delicate situation that can be embarrassing for your loved one. Of course, you want to get your point across, but it is just as important for them to be heard. Listen to their thoughts and feelings about what they are going through. Chances are they noticed their hearing problems long before you did. Give them the chance to be heard. You would want the same courtesy if it was you.
The best thing you can do to encourage your loved one to get a hearing test is to be there for support. Once you've voiced your concerns, offer them your support in whatever they choose to do. The more support a person has, the more likely they are to get treatment.
Hearing Consultants, Inc.
If you've noticed changes in your hearing or that of your loved ones, and struggle with communication, contact us today. We provide comprehensive hearing health services and we're here to help!